Services
Air Freight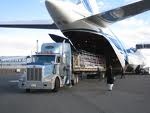 With GLFS your interests is fully protected when moving your cargo by air as cargo is handled by professional both ends. Worldwide coverage for your inbound and outbound shipments, no matter how small shipment it is or large on the weight scale by regular liners or full loads by chartered flights if necessary. Well tracked records on AEROSPACE and AOG through our major worldwide partner DB Schenker. Just order the goods, conclude the commercial deal no matter what mode of transport it is and leave it in our hands to deliver.
Ocean Freight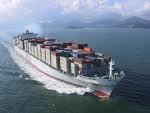 Ocean freight being break bulk, containerized of FCL or LCL is being taken care of on the imports or exports or in transit via Jordan. GLFS is committed to have your ocean freight secured on the reliable liner service to the desired destination worldwide. The concept of preferred carrier on certain trade lanes is well tried and proved to be an added value service. Ocean freight is no exception, no matter of weight, size, or nature GLFS has the solution and professional partners on both ends of origin and destination are committed to safe and smooth delivery.
Land Transportation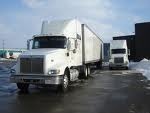 GLFS is one of the leading companies in Jordan who own and operate fleet of dedicated trucks for containerized and general cargo nationwide. International overland transport is also provided for all types of shipments being FTL or LTL.
3PL (Third Party Logistics)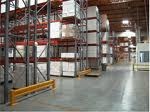 As defined, a 3 PL logistics or freight forwarder" provides multiple logistics services for use by customers. Preferably, these services are integrated, or "bundled" together, by the provider. Among the services 3PLs provide are transportation, warehousing, cross-docking, inventory management, packaging, and freight forwarding." In that sense GLFS is extinguished in being a single source (3 PL ) freight forwarding and logisticsprovider. You may go to " Group ' to have more info.
Custom Clearance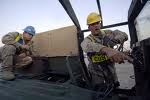 Customs clearance being so vital to importers, exporters and overseas partners to complete the circle of cargo delivery , GLFS and out of deep understanding of industry requirements and by-products associated to transport established it's own custom clearance company " Arab Towers clearance and Transport company " ( ATCC ). All the formats of bill of entries being for Jordan consumption, in transit cargo via Jordan Outlets, temporary entry etc… is performed by well experienced and licensed staff. Service for clearing goods is available in all the Jordan customs centers in Jordan.
GSA (gENERAL SALES AGENT)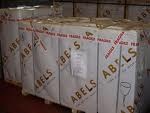 GLFS is well experienced in the GSA business. Current representations; GSA for AIRBALTIC. GSA for BAHRAINAIR. GSA for AIRARABIA. GSA for TMA. GSA for AIRARABIA EGYPT (E5 Airlines).
Projects mANAGEMENT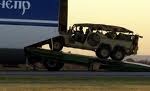 To be a project handling freight forwarder, not only need solid ground of knowledge and expertise, but also solid finance to fulfill your commitments. GLFS is in possession of both capabilities and have successfully executed several projects in the local market.
FAIRS & Exhibitions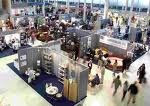 GLFS not only have the right tools to provide this service , but also the knowhow of handling on different type of exhibits , following were awarded to GLFS ; SOFEX 2006, SOFEX 2008 and SOFEX 2010, SOFEX 2012, SOFEX 2014. IFP Group - Rebuild of Iraq ( Since 2006). JIMEX (SINCE 2006). Inter build exhibition ( Since 2008).
Express (Courier Services)

GLFS is among the few Jordanian companies licensed to represent and provide EXPRESS COURIER companies. Our partner is SKYNET Worldwide have their network of over 209 offices in the all continents taking care of mail , parcel deliveries.
SHIP & SHIPPING AGENCY
GLFS is geared to receive and attend on all type of vessels as full port agent , charterers agent , owners protecting agent as the case might be.