About Jordan
Discover Jordan Through GLFS
Our Loved Country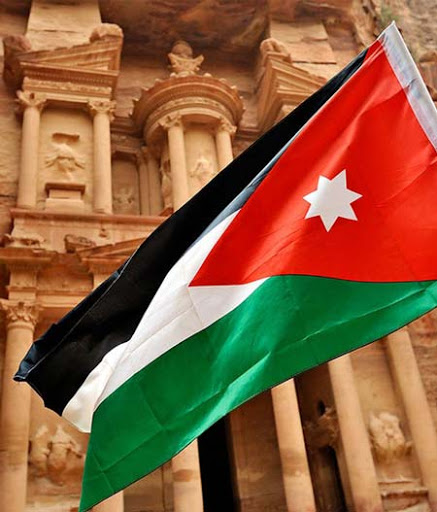 Jordan
is a young state that occupies an ancient land, one that bears the traces of many civilizations. Separated from ancient Palestine by the Jordan River, the region played a prominent role in biblical history. The ancient biblical kingdoms of Moab, Gilead, and Edom lie within its borders, as does the famed red stone city of Petra, the capital of the Nabatean kingdom and of the Roman province of Arabia Petraea. British traveler Gertrude Bell said of Petra, "It is like a fairy tale city, all pink and wonderful." Part of the Ottoman Empire until 1918 and later a mandate of the United Kingdom, Jordan has been an independent kingdom since 1946. It is among the most politically liberal countries of the Arab world, and, although it shares in the troubles affecting the region, its rulers have expressed a commitment to maintaining peace and stability.
The capital and largest city in the country is Amman—named for the Ammonites, who made the city their capital in the 13th century BCE. Amman was later a great city of Middle Eastern antiquity, Philadelphia, of the Roman Decapolis, and now serves as one of the region's principal commercial and transportation centres as well as one of the Arab world's major cultural capitals.
Why Jordan !
Unique and strategic transit location in the middle east. It is the gateway to regional mega projects (Neom Project, Rebuild Syria Program, Rebuild Iraq Program, and others). Becoming a regional shipping HUB. Attractive import and export volumes. Continued close integration into the European Union and Gulf Corporation Council (GCC) markets. Free Trade Agreement with the United States of America, European Union, and other regional countries. Official Partner of the European Country Members of the WTO. Qualified and Competitive Human Resources. Free Market-Oriented Economy. Attractive Investment Climate, governmental incentives, and Stable Political Environment.

Land
Slightly smaller in area than the country of Portugal, Jordan is bounded to the north by Syria, to the east by Iraq, to the southeast and south by Saudi Arabia, and to the west by Occupied Palestine. The West Bank area (so named because it lies just west of the Jordan River) was under Jordanian rule from 1948 to 1967, but in 1988 Jordan renounced its claims to the area. Jordan has 16 miles (26 km) of coastline on the Gulf of Aqaba in the southwest, where Al-aqaba, its only port, is located.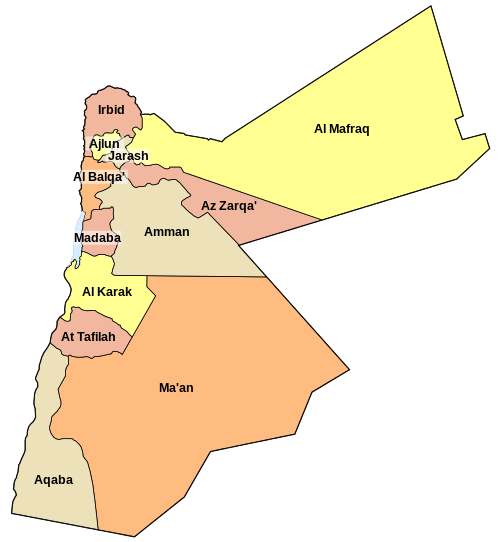 Economy
Although Jordan's economy is relatively small and faces numerous obstacles, it is comparatively well diversified. Trade and finance combined account for nearly one-third of Jordan's gross domestic product (GDP); transportation and communication, public utilities, and construction represent one-fifth of total GDP, and mining and manufacturing constitute nearly that proportion. Remittances from Jordanians working abroad are a major source of foreign exchange.